Welcome to the March 2018 Vacumania.com website update,

Fountain Pen Eclexia

(

neologism alert!

), featuring quality pens of mixed makes and eras, an... eclectic... mix. Three updates now in fewer than three months. I'm on a roll and am am on schedule to list 500+ pens this year, a reboot after couple years putting website a bit on the back burner

30 pens-- mostly old some relatively new-- compose this offering. Most are in quite nice condition, and some feature special points (stub, flex, etc). All vintage restored and with year function warranty. You won't know what's coming next as you scroll down the page.

You are on the update page for freshly listed pens. Recall you can explore sales pages by brand as well and see hundreds more pens.

Reminder: there is no e-cart.

You should get in touch with me to confirm availability. All pens save those in the "basement" are working and carry a 1 year function warranty. Shipping starts at $10 or so within USA and tends to range $35-70 internationally. Paypal is easiest way to pay.

A few of these have sold already, to want lists and via requests when I dropped images over at the facebook group.

I packed a fair bit of info into each description. Enjoy!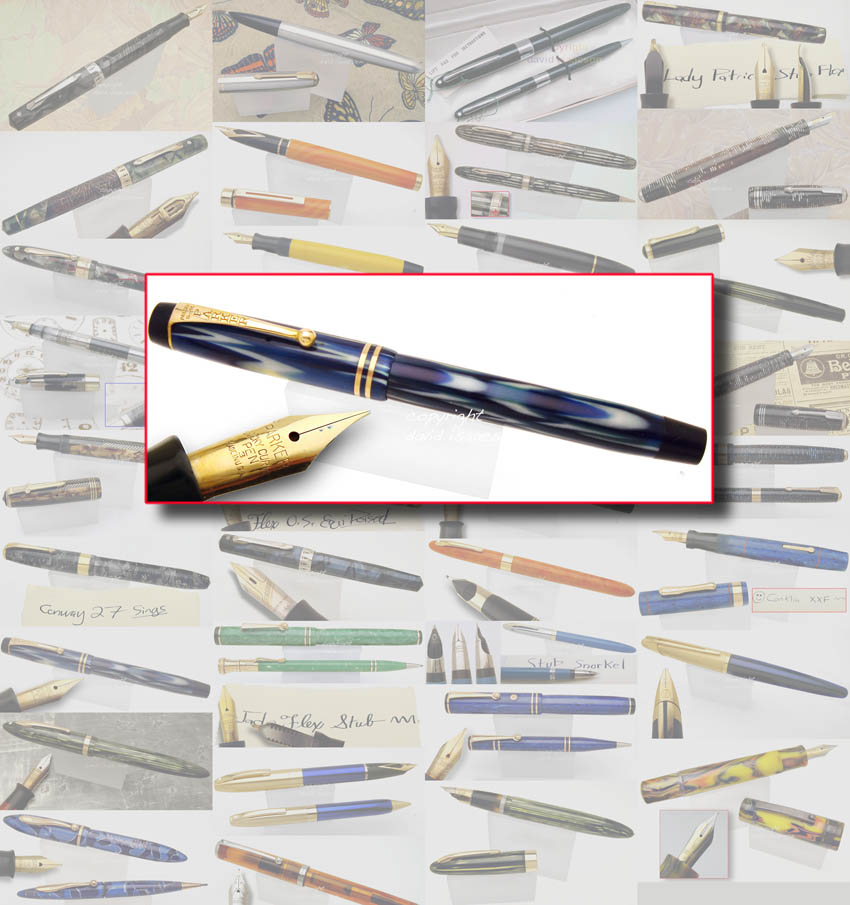 At the

Main Sales Page

you can find links to this page and to brand-focus pages. Meanwhile, scroll down this page to see the fresh stuff.

My email is

isaacson@frontiernet.net

(yes 2 'nets'). To contact me, please copy that into your email program/browser page. The website has no sales cart. Since each pen is an individual listing, you should email me to confirm availability.